St James's Place has defended the findings of a report that shows how its charges stack up against those of its peers.
Advisers questioned the methodology behind the Grant Thornton Adviser Charges Report, which is not publicly available but was published in part in SJP's 2017 results.
Money Marketing obtained a condensed version of the report which shows 20 competitor advice firms were used to determine SJP's standing.
The report was published in December and says SJP's full advice charge is 2.3 per cent, a third of the way up the peer scale, which ranged from 1.9 per cent to 3.3 per cent.
Grant Thornton says the full report is not available because it was published for specific clients.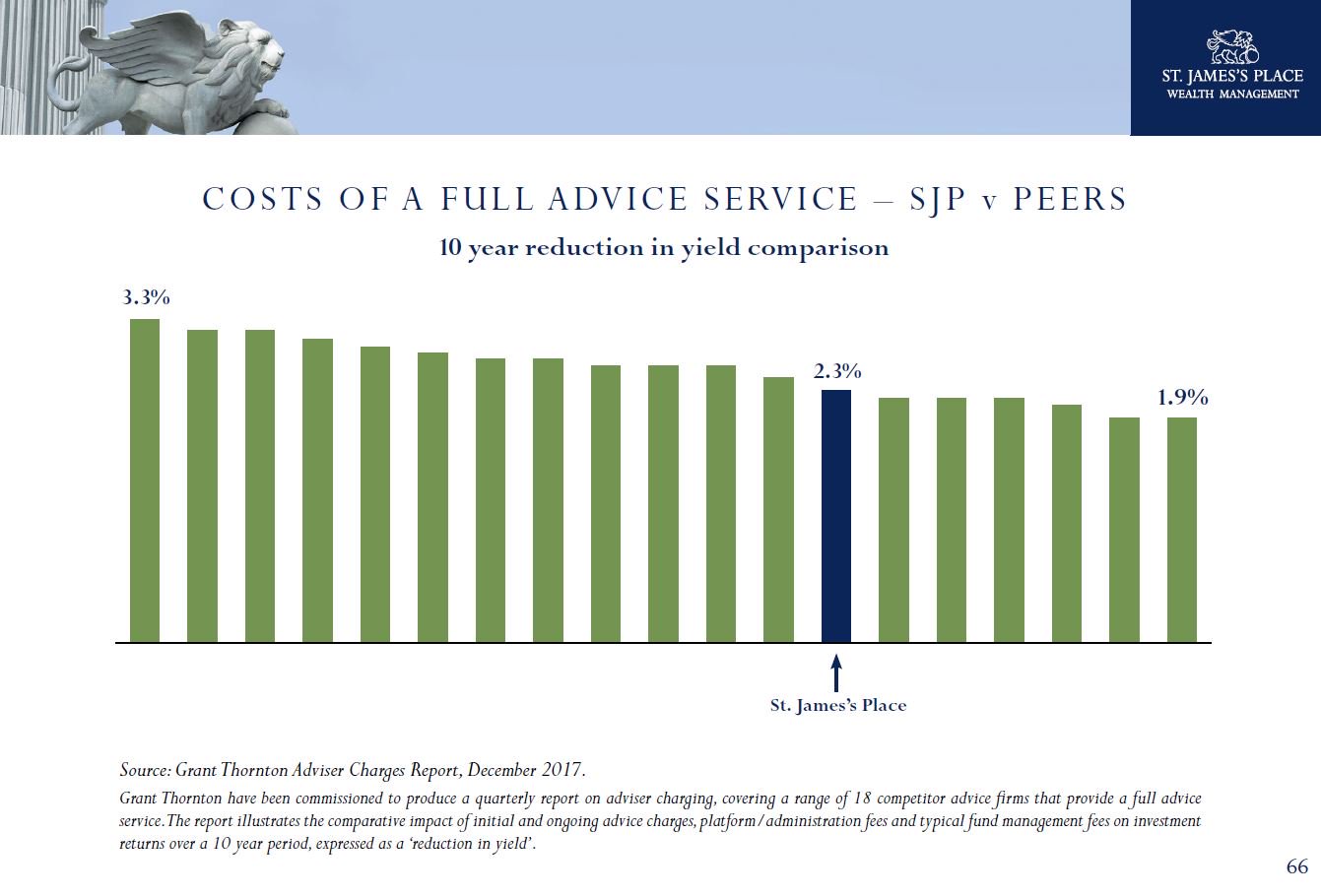 A spokesman says: "It illustrates the comparative impact of initial and ongoing advice charges, platform/administration fees and typical fund management fees on investment returns over a 10-year period."
An SJP spokesman says: "[Grant Thornton] collates and computes data from publicly available information, and some mystery shopping face-to-face meetings. Clients typically invest with SJP for 14 years and our solutions are designed to build wealth over the medium to long term.
Exclusive: SJP chief reveals all on charges, FCA and the future of advice
"The research shows SJP's costs are at the lower end of the scale over the medium-to-long term based on the costs associated with offering the same full service as SJP."
SJP's controversial charging model sparked debate again at the Money Marketing Interactive conference earlier this month, where former chief executive David Bellamy said prices were "lower than average."
While advice, investment, platform and performance charges at SJP receive frequent criticism, Bellamy said the separate expenses were rarely added together.
The firm's charging structure is regularly called out for the level of exit charges applied. SJP operates an exit charge of up to 6 per cent, which reduces by 1 per cent annually over the first six years.
At Money Marketing Interactive, Bellamy explained the 6 per cent fee, saying ongoing charges were limited to a 1.5 per cent annual management charge.
He did not provide details of how the charge was split between advice and product charge, confirming the structure still effectively locked in clients for six years.