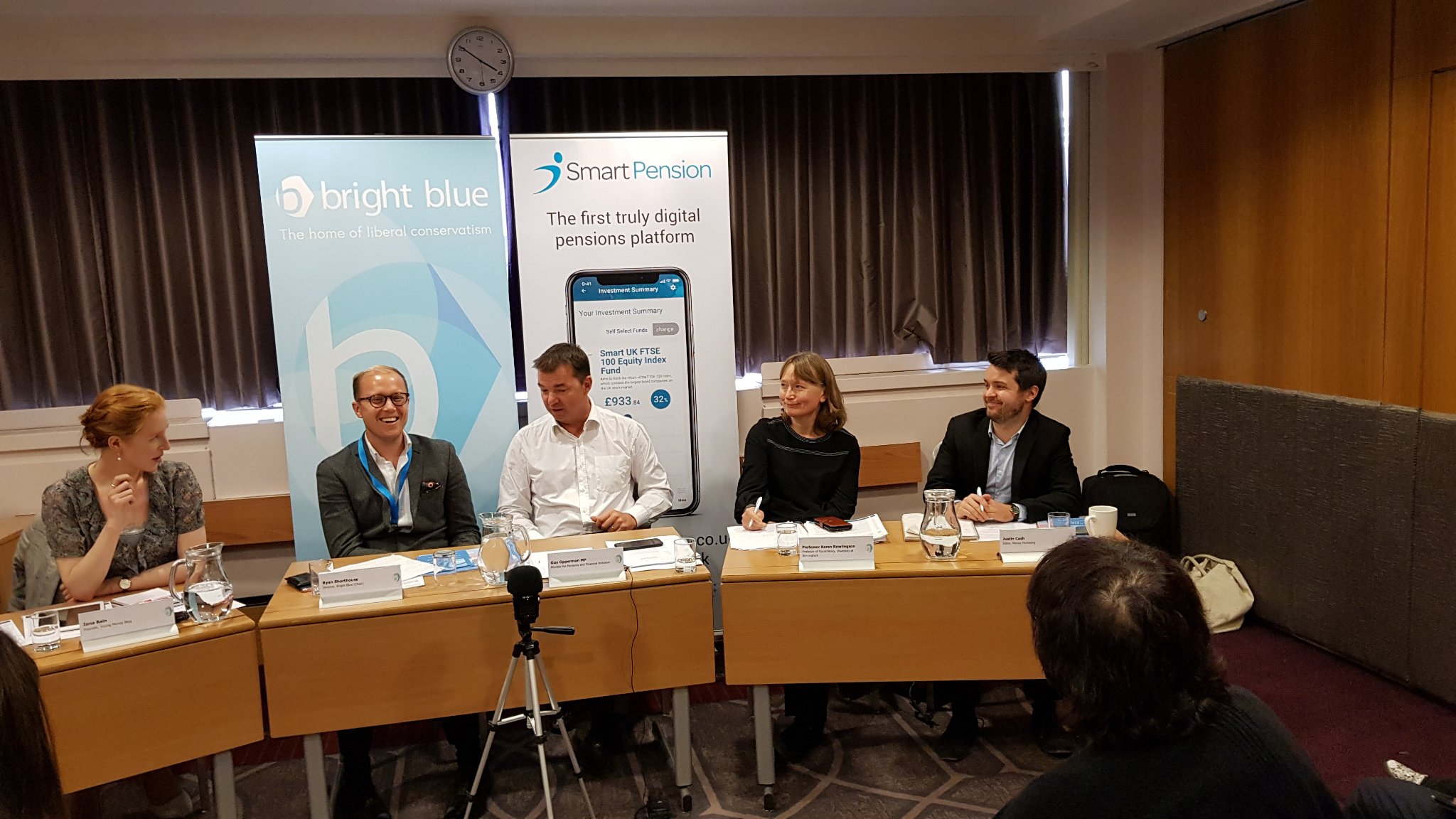 Pensions minister Guy Opperman has reaffirmed his commitment to the pension dashboard, but has stopped short of forcing the industry to develop it using legislation, or putting a date on when financial advisers could get access.
At a panel discussion at the Conservative Party Conference yesterday, Opperman sounded an optimistic note on the dashboard's future, despite criticism from campaigners that the project had stalled and would not be ready for the 2019 launch date that was initially projected.
Opperman said: "The simple point is when you are a government minister and you come to Conservative Party conference, there's a fairly good watchword, which is don't announce policy from a stage such as this. Whether we are going to legislate to compel pension providers to provide their information, whether we are going to do it voluntarily, is a statutory decision that I definitely can't announce today.
ABI: We are not cutting advisers out of pension dashboards
"But I cannot overstate – I am old enough and grey enough to have gone to a travel agent to buy a holiday, I am old enough and grey enough to have gone to a very nice man on the high street to buy home insurance, all of which is now done online – this is what is going to happen to pensions on an ongoing basis."
After the FCA outlined its own desire for the industry to take the lead on a dashboard showing all pension entitlements in a single view by 2019 during the Financial Advice Market Review two years ago, the government has added weight the idea of an industry-led project rather than using government compulsion.
Opperman said that while there was "a long way to go" he stood behind plans to build a working dashboard.
"Most people in this room will not know what their pension, their long-term savings situation is. That is a fact of life built up under successive governments. What this does is this is a democratiser. It puts into a single place, accessibility of all of your long-term savings.
"You can then make an evaluation of your wealth and your long-term retirement options. That in my view democratises people so they have a financial information at their fingertips. They might then go on to IFAs and more complex things thereafter, but it makes financial education available on a computer screen, in someone's home, in a way that is patently not available at the present stage.
"There is a long way to go on it, but without a shadow of a doubt, that is my hope and aspiration for that."
Opperman said he hoped that eventually the dashboard will be developed into a single view that would include bank accounts and other savings as well as pensions.
The event was organised by thinktank Bright Blue and Smart Pension.
Smart Pension head of policy Darren Philp says: "It was great to see the minister reaffirm his commitment to the pensions dashboard and highlight the use of technology in helping people to achieve better outcomes for their retirement. Although he didn't say whether or not participation should be compulsory, he highlighted the importance of coverage to its success.
"The use of technology in helping people planning for their retirement means making it easy for people to get the help they need. Having a full pensions savings history in one place will mean advisers can help their clients and concentrate on the areas where they can really add value. This should be facilitated from an early stage in the development of the dashboard. It is the individual's not the providers' data after all."